Never have we seen such a Presidency. A president who sucks up to despots such as Putin and Kim Jong-Un while insulting allies; a man who condoned violence and empowered and encouraged extreme Nazi groups; a man whose level of cronyism, nepotism and corruption exceeded anything we've ever seen; and a man who was thoroughly inept and unsuited for office.
This is Andrew Rawnley from the Guardian:
'Tyrants gaze with glee at what Trump has done to American democracy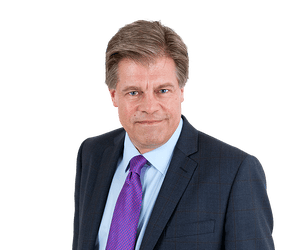 His incitement of the violent assault on the US Capitol was the savage consummation of the four years of vandalism he has unleashed on America's body politic.
Ever since he lost last November's election, there have been entirely believeable reports that Donald Trump is toying with issuing a presidential pardon to himself. What he will never secure is a reprieve from history's verdict on his wretched presidency. It will be a defining image and an enduring epitaph: the invasion and ransacking of the US Capitol by a mob he incited to prevent Congress certifying that Joe Biden had won a free and fair election. It is highly moot whether the use of the 25th amendment or a second impeachment will now bring a slightly earlier conclusion to America's long national nightmare by removing him before the official end of his term on 20 January. However that turns out, posterity will condemn him as the president who conspired to subvert the constitution that he was solemnly sworn to preserve and protect.
Historians will also dwell on some of the other actors in play, including those Republican senators and congressmen who indulged or stoked his plot to overturn the election result by peddling claims of fraud that were themselves fraudulent and have been investigated and rejected at every level of government. None of that, nor questions about the role played by social media and why the security around Congress was so easily breached, should distract us from the fundamental point. Culpability for the violent assault on the heart of American democracy lies squarely with him, as even some who were his most ardent apologists have acknowledged.'
For the full article:
Tyrants gaze with glee at what Trump has done to American democracy | US Capitol breach | The Guardian